Medicaid Fraud Attorney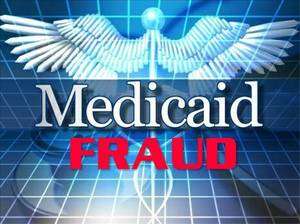 Адвокатский офис Инны Ферштейн предоставляет помощь в связи с Medicaid, Food Stamps and Public Assistance Fraud Investigations.
Law Office of Inna Fershteyn provides help with Medicaid Fraud interviews, Food Stamp Fraud and Medicaid Fraud investigations. Attorney Inna Fershteyn is a leading Medicaid Fraud attorney, registered in both NY and NJ for more than 17 years. She provides representation for both providers and recipients.
Contact an attorney immediately if you received a letter from HR Administration.
Наш офис расположен по адресу 1517 Voorhies Avenue, Suite 4, Brooklyn, NY 11235
Tel.: 718-333-2394
---
Дата: Jan 11, 2017 - Feb 11, 2017
Территория:CT NJ NY NC PA RI
Раздел: Бизнес (из Юридические услуги), Другое... (из Медицина, здоровье)